---
The data below is free to use. Please clearly credit MoneyPuck.com in all cases where you are showing anything using our data as an input.
Download Player and Team Data
Data for all skaters, goalies, lines/defensive pairings, and teams are available for the current season going back to the 2008-2009 season.

The data was last updated at

A data dictionary which explains all of the columns in the datasets can be downloaded here.

Data is available summarized on the season level and on a game by game level going back to 2008-2009. Season level data is below. Note, if you want playoff data for the given season, just replace 'regular' in the URL of the link with 'playoffs'.

Year
Skaters
Goalies
Lines/Pairings
Team Level
2008-2009
2009-2010
2010-2011
2011-2012
2012-2013
2013-2014
2014-2015
2015-2016
2016-2017
2017-2018
2018-2019
2019-2020
2020-2021
2021-2022
2022-2023
Game level data for each team is available below by clicking on the logo of your team of choice below. The data includes all regular season games for each team going back to the 2008-2009 season

You can also download all game level data for all teams for all seasons in one file here.
| Atlantic | Metro | Central | Pacific |
| --- | --- | --- | --- |
| | | | |
| | | | |
| | | | |
| | | | |
| | | | |
| | | | |
| | | | |
| | | | |
Any player's game by game career data can be downloaded by searching for their name below. Data summarized by each of the player's season is also downloadable: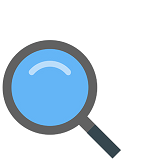 Player Biography Data
Download Shot Data